Set Your Sights on a CSO Role?
Get instant access to our free video mini-series and downloadable guide today!
Start watching our free 3-part video mini-series on 'How to become a Chief Sustainability Officer (CSO)' by simply entering details here:
By signing up to this free resource you consent to receive regular emails from Walk of Life Coaching with updates and free resources, and the occasional promotion for products and events. You can unsubscribe at any time. View our detailed privacy policy in the footer.
Supporting You at Every Step of Your Career Journey
When change leaders reach their personal impact goals, we achieve our collective purpose.
Got 2 minutes? Learn more about how we can help you from Walk of Life founder Shannon Houde.
Do you dream of doing 'good work', fulfilling your purpose, and creating impact with a career that makes a real difference in the world? 
Here at Walk of Life Coaching, we partner with change leaders just like you to encourage and challenge you at every step of your sustainability and ESG career journey so that you can reach your personal and professional impact goals.
You gain the knowledge, skills and confidence to know exactly how to find and land your dream job and then advance with the next level of leadership skills.
Because when change leaders reach their impact goals, we achieve our collective purpose.
Three Ways We Can Get Started Together:
THE WHOLE JOURNEY
Our flagship 12-month program to advance your career at every stage, so that you can create influence and impact with this comprehensive four-phase journey.
TELL ME MORE
CAREER COACHING
Shift Careers + Land The Job: our signature program to help impact-driven job seekers break down the process of finding and landing a job that makes a real difference.
TELL ME MORE
EXECUTIVE COACHING
Transformational executive coaching programs so that you ensure your success from the start, grow professionally and create impact across your organization.
TELL ME MORE
Our Clients Have Landed Their Dream Jobs At...
See How We Can Help You Unlock Your Potential
Book a 30-minute trial session to share your challenges, get hot tips and gain a sense of our coaching style.
APPLY FOR A TRIAL COACHING SESSION →

Unite To Ignite Scalable Change
A private space for senior sustainability & ESG professionals to accelerate your professional development and solve pressing challenges with peers
JOIN US NOW - FREE!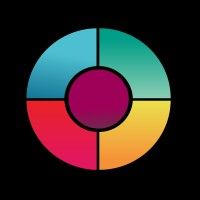 As an ICF-PCC certified executive coach, Shannon was selected as a Meta Coach to teach on Daniel Goleman's Emotional Intelligence Coach Certification course. PCC credential holders are trained, experienced coaches with a commitment to high ethical standards. Shannon is also certified in Harrison Assessments, The GameChanger Index, and Korn Ferry's ESCI 360.
© Walk of Life Consulting Ltd. All Rights Reserved.