CLIENT STORIES
WHAT CLIENTS SAY
CLIENT TESTIMONIAL VIDEOS
Hear how our clients feel about the impact we shaped together.
Shannon was masterful in her ability to re-craft and update my career story to illuminate my values, traits, strengths and overarching super powers. This effort was instrumental in order to update my resume, bio and LinkedIn profile. I am for ever grateful for her guidance and support as I search for my next career journey!
Lynn Simon, Head of Sustainability within Real Estate and Workplace Services
Google
Shannon's approach to reverse-engineering my resume and bio was really helpful in re-framing my journey from a career switch to a continuation of my essential skills and interests in a(nother) new way. Going through the guided practice of "baking in" my career achievements, skillsets, and values helped me to not only create a clearer resume on paper, it helped me to better explain my career story in the many conversations that were a huge part of my job search.
Rob Gradoville, Sustainability Manager
Cargill
Shannon helped me to take a fresh look at my career and define a new and exciting path forward where I can make a difference. It was helpful to learn how I could reasonably pivot from academia back to the private sector at a higher level. Shannon helped me to focus on how to find a work culture that would be a better fit and helped me to re-gain my hope confidence and optimism. The values and traits exercise was eye-opening and necessary. The resume and bio-building tools were useful. My Linked In profile looks great and my new bio is amazing.
Deborah Gallagher, Lead - Climate Justice
BSR
Shannon's perspective, resume writing and personal branding expertise, clarity wayfinding abilities and vast network have been invaluable to me and a few other women I know. She's also just a ray of sunshine!
Renee Mckeon, VP of Sustainability & CSR, Corporate Services North America
Sodexo
By partnering with Shannon at Walk of Life, I was able to become more focused about how I'd like the next chapter of my career to evolve. Through numerous deep-dive conversations to fine-tuning of my resume to interview pointers, Shannon is a master of career transformation.
Sarah Beaubien, Sustainability Impact
Clif Bar
Shannon helped me identify and communicate my strengths and value in a targeted and effective way. I followed her recommendations and process and I'm quite sure they were instrumental in my successfully navigating my recent job search. Thanks, Shannon.
Michael Davies, Consultant
FrameworksESG
Shannon's program and consultation is exactly what I needed to obtain my dream job in the impact sector. She helped me understand what I am targeting and be able to pull the skills I have acquired in my past experiences into a new resume that made it so I received many call backs for interviews. I recently signed an offer with one of my top companies as a sustainability consultant – my dream job and this is all thanks to Shannon. I can't recommend this course enough if you are unsure how to transition.
Kelsey Donahue, Sustainability Consultant
ClimatePartner
I am so glad that I chose to work with Shannon to optimize my career transition from Europe back to the USA. Shannon is insightful and knowledgeable and provided great guidance for clarifying my goals and upgrading my resume and bio.
Peggy Brannigan, Senior Prog Mgr, Global Environmental Sustainability
LinkedIn
Walk of Life helped me to better communicate and highlight my relevant skills. The tips, insights and coaching I received have been beneficial to my job search, application process and interview performances. Needless to say I strongly recommend Shannon and her team's consulting services!
Chantal Beaudoin, Sustainability Consultant
McDonalds
Shannon helped me think strategically about my ideal future, worked with me on concrete steps to position for that future, and coached me around the mental blocks in my way.
Chelsea Mozen, Director of Sustainability
Etsy
Working with Shannon on this program improved my confidence in positioning myself in the job market. We refined my story, created all the necessary tools, and explored the career paths that are of interest to me. I also learned many tricks and tips that Shannon has discovered through her extensive work as a recruiter and sustainability professional.
Jake Railton, Director of Business Development and Organic Waste Consultant
BioCoTech Americas Inc
Shannon pushed me go for the kind of roles I truly want, rather than settling for ones I can get. She helped me to better articulate my story and accomplishments in a way that is deserving of my contributions, so that I can now market myself in a genuine and confident manner. She helped me understand the need to translate my accomplishments into a language that better meets recruiters/hiring manager's needs. Her accompanying online course is amazing and her personal work ethic inspiring.
Lalita Badinehal, Vice President, Americas Corporate Citizenship, Head of Grantmaking
Credit Suisse
Walk of Life opened my mind to the lingo of the impact sector, which has allowed me to identify precisely what I want to do and helped me create the marketing materials I need to sell myself for those roles. These materials are so effective - I've been getting scores of compliments and, more importantly, networking meetings and interviews.
Vijay Padmanabhan, Lead Strategic Response
Google
I was looking for support to help me make the leap from management to executive leadership. Shannon provided the perfect sounding board through my onboarding as a member of the Leadership team and preparing to launch the Sustainability & Impact business at Luminous. I especially appreciated the fact that Shannon has coached so many other people in similar roles and could help in bridging the US/UK divide – that specialist expertise is something I was specifically seeking.
Rachel Madan, Director, Sustainability and Impact
Luminous
Walk of Life really helped me think about my long-term career goals and how to position myself effectively in order to build the experience and relationships to achieve those goals. Shortly after my coaching sessions, I received a promotion involving a significant step up in terms of profile and responsibility.
Paul Spraycar, Sr Project Director
The Nature Conservancy
Shannon is an accomplished career coach with a unique ability to help clients clearly articulate their value proposition. She brings her deep knowledge of the impact sector together with her many years as a recruiter to effectively guide job seekers on their employment journey. I recommend Shannon to anybody looking to enter or advance in the impact sector.
Lindsay Vignoles, Manager Environmental, Social & Governance (ESG)
Rodan+Fields
I consider myself a "Jill" of all trades and have worn many hats in my professional career in a wide range of sectors, so I was feeling a bit lost when trying to figure out my professional "happy place." Shannon's 1 :1 coaching sessions helped me discover the career path I SHOULD be striving for based on the skillsets I have already built. Through this process, I gained confidence and reassurance that I was exactly where I was supposed to be in my career trajectory.
Angelina Skowronski, Commercial Manager
Marine Stewardship Council
I liked the process, it helped me to get the ball rolling with my job search & "job thinking" and to stay on task. These can be really challenging topics, so it was nice to attack them with tangible worksheets. It was also helpful to understand more deeply why I am choosing a certain path/direction for the future.
Mariana Souza, Senior Associate, Advisory
KPMG
Working with Shannon was exactly what I needed when I needed it! She helped me to clearly articulate the connection between my past experience as an environmental consultant and my desired transition into corporate sustainability. She's very pragmatic and creative in her approach with a wonderful sense of humour. As both a coach and mentor her listening skills and writing craftsmanship are unparalleled. Her process and the wealth of resources she provides are well worth the time and money for the value you receive. I wouldn't hesitate recommending Shannon to anyone wanting to explore their careers.
Adrianne Gilbride, Supply Chain Sustainability Lead
Arc'teryx Equipment Inc
Great process, having yourself reflected back to yourself when you are trying to understand your own impact, values and trajectory is vital. Another positive step in the walk of life.
Greg Valerio, Strategic Advisor
Peacegold
I'm grateful for Shannon's coaching this year, which really helped me to sharpen and focus how I write and talk about my career and aspirations. With Shannon's guidance, I strengthened my resume and realized how I can best articulate my skills and values to organizations during interviews. Thank you, Shannon!
Robbie Lock, Sustainability Manager
HP Hood LLC
The Group Coaching provided by Shannon was incredibly useful. By the end of the process, I was able to produce a packet that is readily 'tweakable' for different job opportunities. Additionally, the experience provided an opportunity for me to develop a clear narrative around my professional career to-date.
Jenny Hewson, Lead Scientific Analyst
Science Systems and Applications, Inc (SSAI)
Shannon helped me organize and present my experience as a more senior level executive. Going through the process helped me to think through the skills needed to reach my career aspirations and to align my story to those needs. All of the sessions were equally helpful from the beginning when we talked through the plan to the end when we were refining my story across platforms.
Corey Blair, Global Brand Lead
Sanofi Genzyme
Shannon's course is informative and easy to follow. Our 1:1s were incredible productive and she always met me where I was and got to the root of some of my mental blocks to move along the operational aspects of job hunting. Shannon has your back, knows the industry incredibly well, and, perhaps just as important - she treats her clients like real people.
Martica Wakeman, Co-Founder
Sanikind
Shannon's rich experiences in the field and her willingness to invest real interest in her clients make her a top notch coach. For anyone who is interested in making a career transition into the impact field, you will not find a better partner.
Joy Huang, Sr. Director, Marketing and Strategic Partnership
JACS Solutions
I was looking to make a transition from corporate world to impact sector and needed to re-engineer my resume to highlight the variety of volunteer and professional activities that I had been a part of. The process that Shannon guided me through was rigorous and effective. I am happy to say I am now in that impact role and I consider Shannon to be a coach for the future as well. Super professional and surely worth the investment of time and resources.
Noel Smyth, Enterprise Software Manager
World Resources Institute
I worked with Shannon to help me focus my job search and improve my resume and branding. From my perspective, our partnership was a huge success. The Walk of Life Self Study course, along with counselling from Shannon, helped me chart the next phase of my career. I was able to take what I learned from Shannon and apply it directly to my job search, enabling me to land a great job with one of my top target organizations.
Robert Hart, Energy Manager
City of Providence
Shannon is who you want to meet for your career coaching in the sustainability arena. Not only does she have invaluable insight into this job market but she will also help you to better identify your own skills and how to best market them.
Juan Salazar, Director, Responsible Investment
BMO Global Asset Management
I met Shannon while finishing my MBA coursework at GW and loved her incredible energy, focus, passion, sharp insight, and honesty. She is a great listener, asks all the right questions, and doesn't waste any time coming up with solutions and a path forward. I always feel inspired after speaking with Shannon. I highly recommend working with her!
Eugenia Gregorio, VP, Strategy & Sustainability
The Tower Companies
This course was crucial in helping me position for a new leadership role. The deep understanding of the sustainability field and practical, but insightful, tools helped me to tell my story in a way that I was unable to tell on my own.
Angie Fyfe, Executive Director
ICLEI-Local Governments for Sustainability
I highly recommend the Group Coaching program with Shannon. I was held accountable to completing the online program through weekly check-ins and developed a great network of like-minded individuals. I feel so much more confident in being able to find my next dream job now!
Lindsay Moskovitz, Associate Manager, Sales Education
Stryker
I had the good fortune of working with Shannon/Walk of Life when I was in the midst of a career pivot and looking to make a splash in the impact space. Not only was Shannon was instrumental in providing a solid foundation of the entire sector within the context of her well-curated Walk of Life program, she armed me with targeted guidance and insights around my specific areas of interest; impact investing, investor relations and fundraising, that proved vital. While I had a deep knowledge of the finance sector, Shannon's input and experience filled out the rest to ensure I pursued the right opportunities, communicated effectively utilizing the proper verbiage (which is often overlooked but essential) and prepared me to tell 'my impact story'. Furthermore, Shannon was always generous with her time and her network, tough when needed, encouraging if required, and was always on top of her game. In short, Shannon is an amazing career coach.
Nicole Zinman, Executive Director, Development and Strategy
Rilan Consulting Group
I have enjoyed working with Shannon for more than 3 years at Acre. She is an experienced and inspiring career coach with an in-depth understanding of the corporate responsibility and sustainability markets. She is passionate about helping others to gain competitive advantage and be more strategic in their career decisions. I highly recommend her as a colleague, a coach and a sustainability expert.
Andy Cartland, Founder at Acre and Deputy Chair
Global Action Plan
Shannon helped me make sense of my varied and 10+ years of work experience and build a coherent story around it to target my area of career focus. She has a great deal of skill and patience to work through every small detail of your profile, and help structure not just your written profile but also your thoughts. I am glad that I tried the 6-hour package, and would recommend that to anyone who is struggling with their career story. I feel a lot more confident about my job search now, and I am already seeing the results of the materials we produced in our sessions together during my networking efforts.
Poonam Zantye, Global Data Transformation & Decision Intelligence
Walmart Labs
Shannon helped me focus my professional career in what I wanted, she has the gift of bringing out the best in people, and makes you focus on what you want to achieve and how to get there. I would highly recommend Shannon for someone looking into taking their career onto the next level.
Maria Laura Tinelli, Director
Acrux Partners
I really enjoyed working with Shannon. She provided a different perspective on my experience & skills and challenged me to identify my strengths and weaknesses. Upon doing this she then helped to construct a plan for me to work on my development areas. Should I need advice in the future I wouldn't hesitate to use Shannon again.
Tom Peters, Global Director, New Businesses,
Deliveroo
I teamed up with Shannon to work together on analyzing and reshaping my career focus in a structured way. Her method and approach were really helpful in getting me to my desired next professional challenge. Appreciate her drive and passion for what she is doing, as well as openness and pragmatic feedback to push me to the desired outcome. Shannon uses best in class tools for professional career positioning in combination with individual coaching to push you to the new boundaries in your career. Would recommend her services without hesitation.
Kaspars Delins, Vice President: Head of Origination and Structuring
BlueOrchard Finance
Working with Shannon has enabled me to re-think my career opportunities. By providing a different perspective on my experience & skills Shannon has challenged me to identify my strengths and weaknesses in order to take the next steps in respect of my career. I would gladly recommend her to other colleagues, friends and associates.
Richard Buchanan, Principal
Tasman Capital
Shannon has been a tremendous help to me, tying up loose ends to get a clear vision on my career progression and what needs to be done to get there. Her professional and realistic advice together with the provided working tools and templates gave me an excellent framework to build on. It has been a pleasure to work with Shannon and I would not hold back to ask her for... more.
Andre Arns, Project Manager
ITM Power
Working with Shannon was a real pleasure. The methods and tools that we worked through have helped me re-appraise my approach towards my career development. Would whole heartedly recommend.
Ross Atkin, Head of Media Control and Monitoring
Atos Syntel
STAY IN TOUCH: SIGN UP FOR OUR NEWSLETTER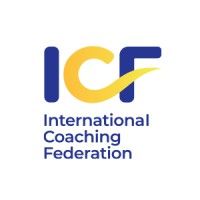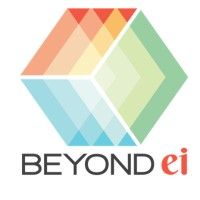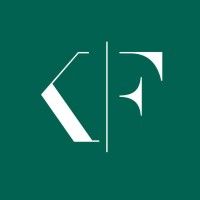 As an ICF-PCC certified executive coach, Shannon was selected as a Meta Coach to teach on Daniel Goleman's Emotional Intelligence Coach Certification course. PCC credential holders are trained, experienced coaches with a commitment to high ethical standards. Shannon is also certified in Harrison Assessments, The GameChanger Index, and Korn Ferry's ESCI 360.
© Walk of Life Consulting Ltd. All Rights Reserved.