Unite To Ignite Scalable Change
A private space for senior sustainability & ESG professionals to accelerate your professional development and solve pressing challenges with peers
JOIN US NOW - FREE!
Join Impact Leaders Lab Today - Free!
Simply enter your details below to become a member today. No sign-up fee, just a high-value, high-quality space for senior sustainability leaders.
By signing up to this free group you consent to receive regular emails from Shannon Houde with group updates and news with the occasional promotion for other events and products. You can unsubscribe at any time. View our detailed privacy policy in the footer.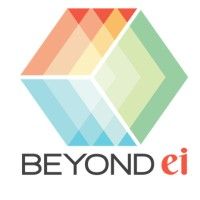 As an ICF-PCC certified executive coach, Shannon was selected as a Meta Coach to teach on Daniel Goleman's Emotional Intelligence Coach Certification course. PCC credential holders are trained, experienced coaches with a commitment to high ethical standards. Shannon is also certified in Harrison Assessments, The GameChanger Index, and Korn Ferry's ESCI 360.
© Walk of Life Consulting Ltd. All Rights Reserved.