WORK WITH US | BOOK
GOOD WORK
How to Build a Career that Makes a Difference in the World
BUY NOW ON AMAZON
WHAT WILL YOU GET FROM THIS BOOK?
Do you want to have a positive impact on the world?
Do you want have a successful career that makes a difference?
In short…do you want to do Good Work?
Let this step-by-step guide show you how.
Packed with useful tools and exercises, this step-by-step guide will help you figure out your passion and purpose, and how to effectively harness it to make real and positive change – on the world, and on your career.
Whether you want to battle climate change, promote diversity and inclusion, drive the ESG agenda, or, if you're not sure, but just want to leave things a little better at the end of every work day...
Let this book support you in turning that passion into action.

Market Insights
Understand the evolving impact and purpose jobs market

Career Change Map
Break down the process into iterative steps to land the dream job

Your Fit
Discover where your skills translate to take you next

Personal Branding
Reposition your career story to be more competitive

Key Marketing Tools
From your resume/CV to LinkedIn to elevator pitch

Recruiter's Perspective
Unpack what the hiring manager really wants
6 tips for making a career change
A hiring manager's 4 key questions
10 ways the job search has changed
The top 9 criteria of a killer CV
5 tips for branding on LinkedIn
The 80/20 rule of networking
GET FREE CHAPTER
WHO THIS BOOK IS FOR
Anyone wanting to find a career path that is linked to a greater purpose, that makes a difference, and that positively impacts the environment, our communities, as well as the bottom line.
This book speaks to a range of impact issues, sectors and roles including:
sustainability, ESG, environmental, impact investing, responsible investing, CSR, social impact, philanthropy international development, sustainable development, circular economy, etc…
Job Seekers / Career Changers
Find that dream job that makes a difference
Mid Career / Senior Leaders
Build influence and legacy in the next phase of your career
Recent Graduates / Millennials
Discover where you fit into the purpose economy
Entrepreneurs / Freelancers
Position yourself as a brand to win work
BOOK REVIEWS
See what our readers are saying.
JOEL MAKOWER
Chairman, Executive Editor and Co-founder of GreenBiz Group Inc
"If you want to make a difference through your day job, then this book is for you. "Good Work" is a very practical guide that takes you through each iterative step to convert your passion into purpose and pay. It dispels the myths of finding a new job and leverages Shannon's 20 years of recruitment experience to give you the hiring manager's perspective. Unlock the secrets you never knew about how to position yourself to be relevant to hiring managers and recruiters alike, while growing your knowledge and networks around the issues you care most about. This is a must read for anyone wanting to make a career change into impact."
PETER LUPOFF
Former Chief Executive Officer,
Net Impact
"Shannon Houde's "Good Work" is an invaluable tool for anyone seeking to attain a job that harmonizes personal purpose with the objectives of organizations in the impact economy. A career coach with specialized focus on the impact economy, Shannon has supported many emerging leaders in navigating their paths to meaningful work that aligns who they are with what they do. Now, with her best in class book – "Good Work", Shannon has offered a detailed road map – a profoundly valuable 'how to' process to land a job in the impact sector. If you buy one book to assist you in your work/purpose journey, this is the one!"
ELLEN WEINREB
Managing Director, Weinreb Group ESG & Sustainability Recruiting
"Shannon Houde's book is a welcome addition in a field that I have watched deepen and grow as a sustainability recruiter and consultant over the past two decades. The expansion of the purpose economy is good for the world, but it also means that navigating your career path is more complicated than ever. In these pages, Houde distills the wisdom she has cultivated coaching individuals around the world into a straightforward framework for sustainability – and sustainable – career success. If you want to use your working hours to make a difference in the world, this book will show you how, whether you're just starting out, making a career switch, or starting your own business in the impact sector."
TIM MOHIN
Partner, Boston Consulting Group, former CEO of GRI and Sustainability Leader at Intel, Apple and AMD
"If you want to make an impact and make a living you found the right book. Jobs in corporate responsibility are exploding, but so is the competition. This is a relatively new field and this book provides insights on the needed knowledge, skills and abilities. As a specialist in this emerging field, Shannon provides a practical and actionable roadmap to attain your goals. This book is sure to enable the next generation of sustainable business leaders."
ANDY CARTLAND
Founder & Managing Director, Acre Recruitment
"Shannon has dedicated her career to catalyzing sustainable development through empowering and mobilizing human capital, both as a coach and a hiring manager. By providing practical advice, along with market intelligence and buckets of inspiration, she has created a book that is a crucial tool for those already operating in positions of purpose, and for those who aspire to transition their talents into the impact sector."
ABOUT THE AUTHOR
Shannon Houde, MBA, is the founder of Walk of Life Coaching and for more than two decades she has mentored and trained 1000+ change leaders over 4000 hours to maximize their personal brands to advance their impact careers.
Shannon chose impact coaching to combine her diverse experience as a hiring manager, a business coach and a sustainable business consultant for Adobe, Deloitte, BlackRock, and WWF, after having started her career 20 years ago in recruiting.
As an ICF-PCC certified coach, Shannon is a meta coach teaching Daniel Goleman's Emotional Intelligence certification program and is accredited in the Game Changer Index™.
She has been featured in the Huffington Post, the Guardian, GreenBiz, and Triple Pundit and speaks regularly at international conferences including for Kering, GreenBiz, Hitachi, BSR and Net Impact.
Shannon speaks Italian, French and Spanish, living in Biella, Italy and previously having lived in the French Alps and Patagonia Chile. She earned her MBA from Thunderbird in Arizona and Geneva.
STAY IN TOUCH:
SIGN UP FOR NEWS,
HOT JOBS & TOP TIPS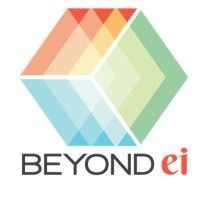 As an ICF-PCC certified executive coach, Shannon was selected as a Meta Coach to teach on Daniel Goleman's Emotional Intelligence Coach Certification course. PCC credential holders are trained, experienced coaches with a commitment to high ethical standards. Shannon is also certified in Harrison Assessments, The GameChanger Index, and Korn Ferry's ESCI 360.
© Walk of Life Consulting Ltd. All Rights Reserved.