Essential education, training and skills: what does it take to become a Chief Sustainability Officer?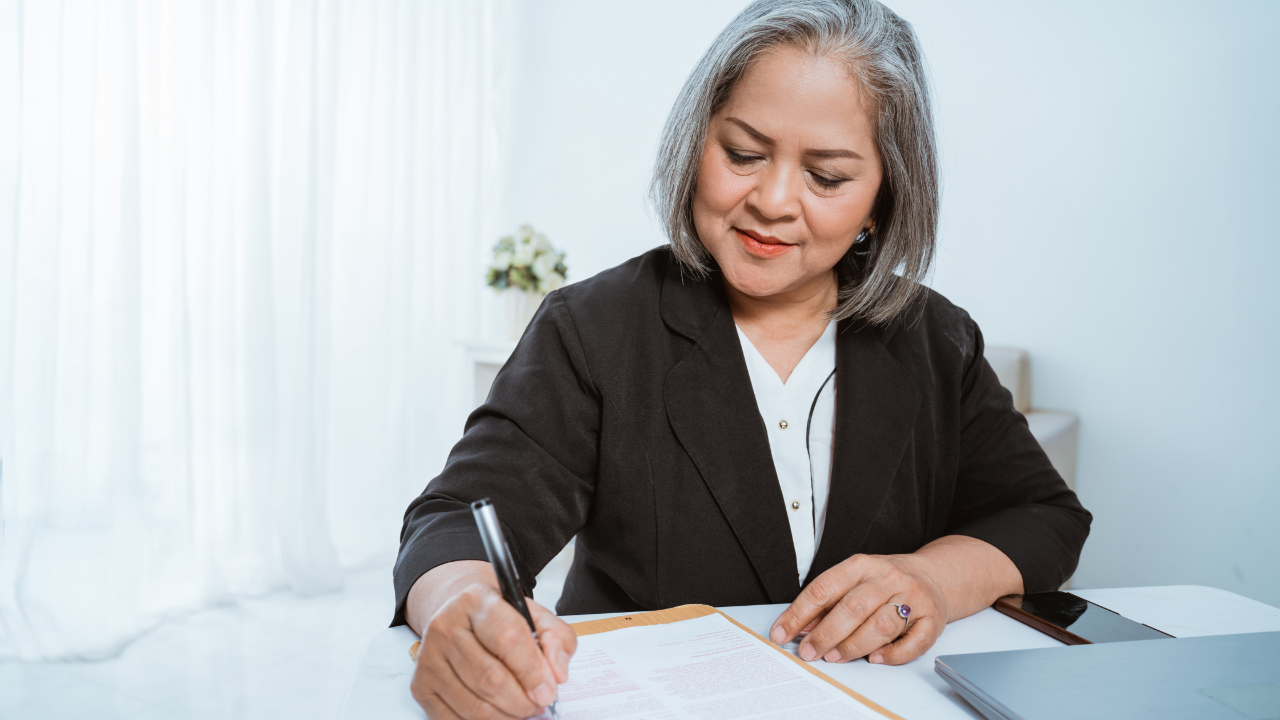 With CSOs a relatively new addition to the corporate boardroom, it can be tricky to understand exactly what's required of applicants. So what does it take to be considered for this coveted role?
The role of Chief Sustainability Officer (CSO) is one of the most sought after in the impact sector right now.
In the last year alone, major companies such as Estée Lauder, BNY Mellon and KFC have all appointed their first CSOs. Each has been tasked with shaping and leading sustainability strategies at these multinational organisations, encompassing everything from climate action, to ethical sourcing and diversity and inclusion.
In fact, according to a report from the Weinreb Group, the number of CSOs at US publicly traded companies has grown sixfold since 2011, with the sharpest increase over the last three years. From only 95 CSOs on this list in 2021, there are now 183.
This demand isn't about to go anywhere either.
One recent survey of sustainability professionals by Deloitte UK and the Institute of International Finance forecast that the role will grow steadily in prominence over the next two years as sustainability continues to be a critical priority for business.
It's a prediction that will no doubt leave many ambitious sustainability professionals eager to aspire to such a role. After all, it brings with it the opportunity to make a significant impact on the future direction of these companies and – therefore – the impact agenda as a whole.
But if that's the goal, what does it take to get there?
Exactly what education, skills, experience and training is required to be considered for a role as CSO?
A non-linear career path
The good news is there's no one type of resumé that is required to be considered for the role of CSO.
Just take a look at some of those recently appointed.
Nancy Mahon, appointed as CSO at Estée Lauder in May 2023 graduated from the New York University School of Law before stints working on criminal justice reform at non-profit the Open Society Institute and as chief executive director at God's Love we Deliver. She then took on a role as chairperson at The Presidential Advisory Council on HIV / AIDS before joining the beauty brand in July 2011, leading on social initiatives, then global corporate citizenship and sustainability before becoming CSO earlier this year.
Nira Johri, KFC's first CSO, has had quite a different background. She acquired a BA in marketing, government and politics from the University of Maryland and took on a series of marketing and comms-focused roles, including as strategic planner and account manager at Jack Morton Worldwide and deputy speakers director at Obama for America and the Presidential Inaugural Committee. She only began to focus on sustainability in 2013, working for consumer goods giant Unilever and the World Cocoa Foundation, before landing the job as CSO at the fast food chain in April.
It's clear that both women successfully became a CSO with vastly different career paths.
One is an external hire, while one had worked for the company for several years. One trained in law, the other in marketing and politics. One immediately began focused on the impact sector, while the other took some time to make that move.
In short, there is no right resumé when it comes to becoming a CSO. There is no set education, professional background or certification required.
Developing core skills, characteristics and personality traits
That doesn't mean, however, that there aren't shared skills and characteristics that a great CSO needs to possess in order to do the job effectively.
Take this research by the Harvard Business Review, which outlines the eight core responsibilities taken on by most CSOs.
These include ensuring regulatory compliance, ESG monitoring and reporting, project management, managing stakeholder relationships, fostering cultural change, building up organisational capabilities, innovation and embedding sustainability into daily processes.
Any aspiring CSO will therefore need to demonstrate, through their prior experience and skillset, the ability to execute all of these tasks at a high level.
Though by no means an exhaustive list, that translates into some core skills and personality traits they'll need to demonstrate.
Communication. From articulating complex ideas to all levels of an organisation, to formulating public communications strategies and persuading senior stakeholders to back their strategies, CSOs will all need brilliant communication skills.
Open-mindedness. The field of ESG is constantly evolving with new challenges and new solutions emerging all the time. Any CSO will need to be open-minded, agile and eager to embrace innovation.
Passion. It might go without saying but any CSO needs to be passionate about achieving progress on all areas of sustainability and capable of channelling this passion to bring on board others.
Leadership skills. In whatever field, it's likely that any CSO will need a strong track record in leading teams, departments or even entire organisations before being considered for the role.
Detail-orientated. With an increasing burden on companies to collect, analyse and report data on their sustainability strategies, it will fall to the CSO to understand exactly what's required to be compliant and execute this seamlessly.
Commercial know-how. Unlike working for a NGO or charity, private sector CSOs will be expected to align their objectives on areas such as climate action to more traditional KPIs, such as profit and revenue growth. They'll need to have a firm grasp therefore on the commercial objectives of the organisation.
Building a resumé fit for a CSO
It's clear that, though there is no one size fits all when it comes to the educational or professional backgrounds of CSOs, there are shared skills, traits and experiences that any hiring manager will be looking for from applicants.
For those aspiring to such a role it's therefore important to look at their current resume through the lens of a CSO's responsibilities and identify where they can show evidence for each of the characteristics outlined above. If there are gaps then proactively seek to address these through internal opportunities, additional certifications or even strategic volunteering.
Are you an ambitious sustainability professional looking to become a CSO or take your career to the next level? With my 12-month in-depth program I can help you reach those goals, working closely with you to craft a personal brand, develop leadership skills and grow your influence. For more information click here.